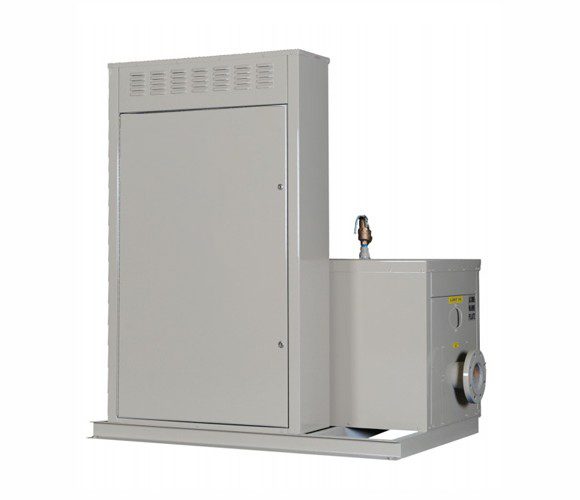 The Precision Boilers' ST Series II model gives you lots of options. And that gives you exceptional flexibility in design and specification.
The ST is available in ratings from 15kW to 4000kW, and offers efficiency, simple maintenance, and remarkable reliability. And it can be customized with a variety of features for specific applications— including controls that work in conjunction with utilities to take advantage of off-peak power rates.
Key Advantages
Heavy duty 16 gauge cabinet and structural steel base provides greater strength.
All electrical components are UL listed or recognized.
All units meet CSD-1 requirements.
Optional features and trim available to meet any custom design criteria.
Large control cabinets with ample room for addition of options or field mounted interfaces.
All wiring is color-coded and all electrical components are readily accessible for ease of field service.
Individual flanged U-tube design heating element shortens down time for element replacement.