Categories: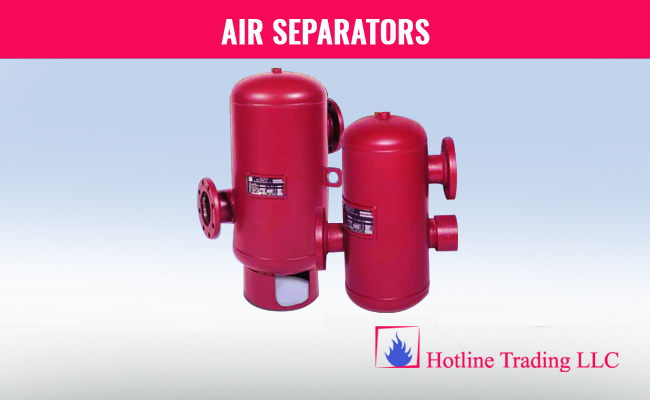 There are many companies offering products and services such as Air separators, and choosing the best air separator suppliers in Dubai is very significant. There are a lot of concepts to consider in selecting the best. Main factors are having quality products, excellent services, and good support.
 
What is Air Separator?
Air separator tanks are ASME code and designed to remove the air quickly and efficiently from closed loop heating and cooling systems. Water gets in and out a through unique tangential nozzle connection that improves a low velocity swirling vortex effect in the center of the unit. Natural centrifugal forces allow the heavier air-free water to move towards the outer edges, while entrained air is captured by the stainless steel collection tube and released to the top of the separator. This air can then be redirected to the compression tank, or released out of the system through an automatic air vent.
The water then exits near the bottom of the unit bubble free and protects the system against the noise, blockage and damage commonly caused by entrained air. SPA air separators are available in two styles, with or without an internal strainer. Units with internal strainers are typically used when continual particle filtering of system water is required.
Benefit of Air Separators:
The air separator clears the system of free air and reduces undissolved sediment to save money and energy. Air trapped in the system can produce major problems such as loss of system efficiency, pipe corrosion, pump damage, increased energy consumption and irritating noise coming from it.
Hotline Trading LLC
is a leading supplier, installer, and a turnkey solution provider of cost effective package Air Separators in Dubai and aftermarket support. The company operates quality systems designed to support the highest levels and customer satisfaction and continuous improvement of business performance. To support the product range we have a project management capability for Turnkey type projects which can involve the supply of boilers, M & E Services, Electrical and civil work and after Sales services.