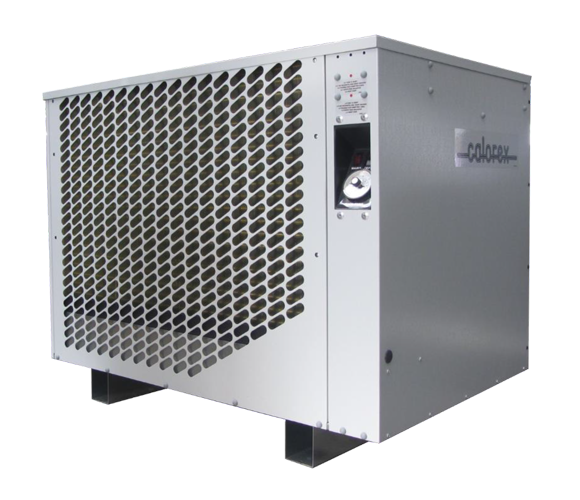 Applications: Cooling Water in a Variety of Application
Manufactured in the UK using globally recognised premium components,Calorex  commercial heat pumps are specifically designed to economically provide hot water to high activity and larger pools such as those in camp sites, leisure parks, hotels etc. Heat pumps are recognised as the most sustainable way to dynamically cool water and with a Calorex heat pump you will save both energy and operating costs.
Calorex heat pumps are available for seasonal use , all year round.
o    The most efficient way to cool water
o    Up to 334% operating cost saving against fossil fuel boilers
o    Up to 50% carbon saving against fossil fuel boilers
o    No flues or storage tanks o    Minimal maintenance
o    Easy to retrofit to existing swimming pool systems Key features
o    Capacities from 32kW to 125kW
o    Designed and built in the UK to ISO9001
o    Purpose designed components for cooling
o    Can be installed outside or in a plant room
o    High efficiency spiral wound tube in tube Titanium condenser
o    Leading brand scroll compressors
o    Water flow switch o    Weatherproof construction
o    Epoxy plastic coated cabinet – withstands aggressive atmosphere such as coastal locations
Options
o    Soft start
o    High pressure fan
o    Condensate collector